Season's Greetings From Jade Consulting Inc.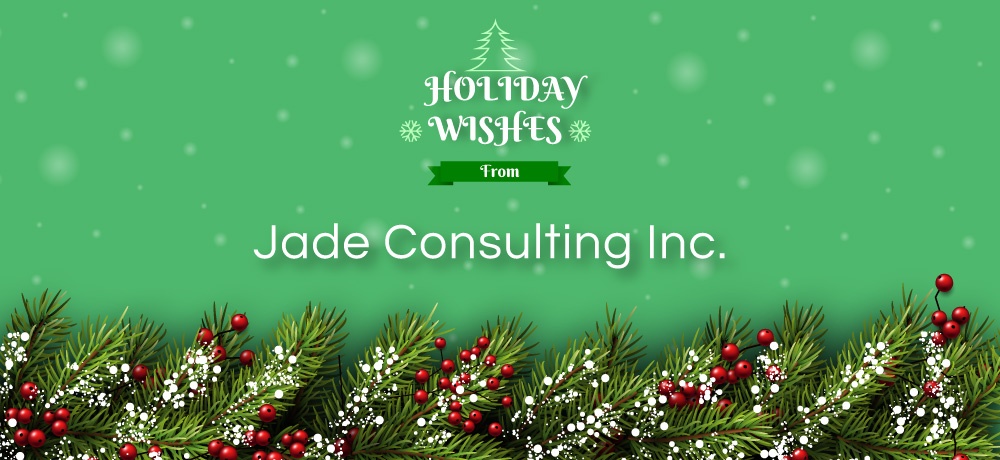 Season's Greetings from Jade Consulting Inc. We wish you and yours a wonderful holiday season and a happy, healthy, and prosperous 2022 New Year!
The Jade Consulting Inc. office will be closed from 12 pm on Friday, December 24th, reopening on Monday, January 3rd. The team will be recharging after another busy year, resting up to take on 2022 with renewed energy and excitement to join you on your continued business growth.
If you need any URGENT assistance from us during the holiday season, please reach out via email to your primary contact with URGENT in the email subject line and someone will get back to you as soon as possible.
Sincerely,
The Jade Team