UPDATE FROM JADE CONSULTING – IMPORTANT DEADLINE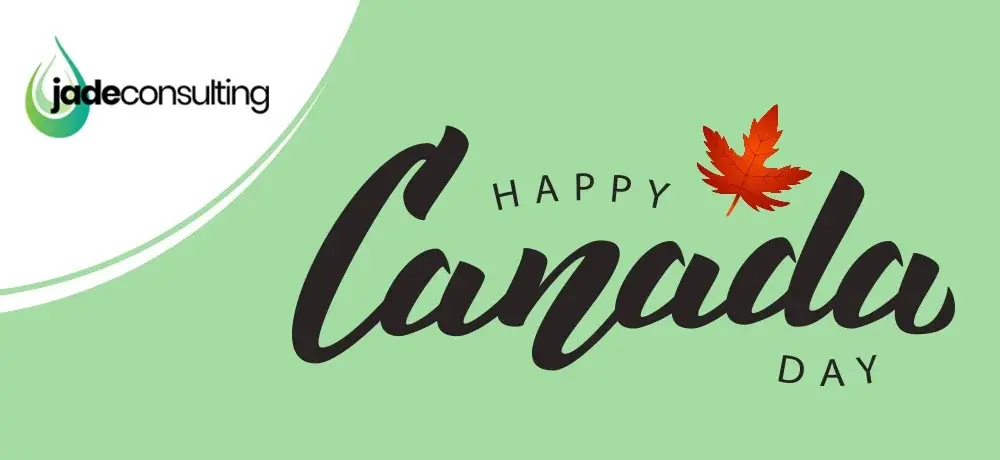 Hello Friends!
Happy Monday to you all! I hope you're well, enjoying the summer weather and planning to take at least a few days off this week to relax, recharge and celebrate Canada Day!
I am currently out of the office Monday-Wednesday this week to do just that myself. When I put on my out of office alert for this week, it automatically brought up my last notice which was from February. I realized I hadn't taken a day off since Covid-19 began to rock our worlds and our businesses. Waking up today felt different, knowing I was giving myself time and space to relax and reflect, but also to do some dreaming and planning as Q3 is upon us.
Q1 was our Jade busy season, then in Q2 Covid hit and sent us into reactive mode, doing our best to understand and interpret the government support programs available to entrepreneurs and business owners as well as support our amazing clients through this chaos. We are adjusting to the overused but accurate "new normal" and it is time to head into Q3 and Q4 with confidence, intention and mindfulness.
I hope you will take a few minutes this week to breathe deeply, give yourselves and your team a huge pat on the back for navigating these last few months and to look forward with new and hopeful eyes to what the rest of 2020 holds for you. Let's continue on this journey together to building strong businesses and legacies, supporting amazing client, team members, colleagues and friends. And hey, why not make some waves and have some fun while we're at it, right?!
Having said all that, here I am emailing you on my day off, but for very good reason;
Any GST/HST amounts that were due between March 27th and June 30th are due to be paid tomorrow. After tomorrow, any outstanding balances will be subject to interest and penalties. Please ensure you make the payment by 11:59pm today, June 29th to ensure you meet the deadline.
Any customs duties and GST on imports due for March and April that were deferred are now also due.
Further details can be found here: https://www.canada.ca/en/revenue-agency/campaigns/covid-19-update/covid-19-filing-payment-dates.html
Canada Emergency Business Account (CEBA) – The expanded CEBA loan program is now open. If you did not qualify using the first stream by have a payroll between $20,000 - $1,500,000, then you can now apply using a new stream based on qualifying non-deferrable expenses.
Further details can be found here: https://ceba-cuec.ca/
Canada Emergency Wage Subsidy (CEWS) – The CEWS payroll subsidy has also been extended to the end of August.
Please feel free to reach out to the Jade team if you have any questions on the above or you require support in any way. We are here navigating this time with you as part of your teams!
Happy Canada Day to you all!
Sincerely,
Jennifer & entire The Jade Team